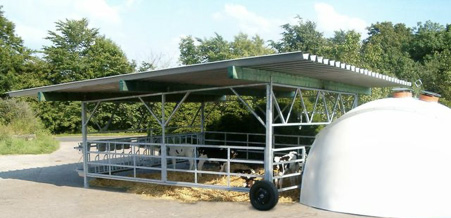 Posted on
As a 'hands on' calf rearer and adviser I have come across numerous situations where overstocking calves has caused problems. The usual advice is to 'de stock' and health and performance improves significantly.
Wet beds, high humidity, insufficient lying space and lack of air volume coupled with insufficient fresh air changes is the cause of many calf rearing problems.
The recent outbreak of Coronavirus in humans has illustrated this point perfectly. A dense stocking rate transfers disease. So, in Victorian times, large families, dense housing and poor hygiene caused out breaks of TB and today we are grappling with Covid 19. The WHO advice is to 'destock' i.e. avoid crowded, sweaty places. Keep your distance from other humans. Droplet borne virus finds it hard to leap 2 meters.
The Calf Igloo/veranda system demonstrates these principles. It's clear why this system works so well, and is associated with good health and performance.
Calf Igloos can be placed 2 meters apart - maintaining 'social distancing' so each cohort is separate from the next.
Keeping 12-15 calves in an Igloo/veranda maintains a sensible stocking rate allowing calves to live in a group without being crushed into a small space (social distancing). They can lie out in the fresh air while protected from sun and rain.
Calf Igloos are dome shaped which causes them to ventilate naturally with stale air leaving through the chimney and fresh air flowing in through the door, providing adequate air exchange.
The mobility of the system means it can be cleaned out while leaving the calves in place (reducing humidity and ammonia) when necessary. It can also be placed on a well drained floor, keeping beds dry.
In comparison with a traditional calf shed there is no area of the shed harbouring residual disease, as any diseased calf can be isolated from the fresh calves coming in, avoiding disease transfer.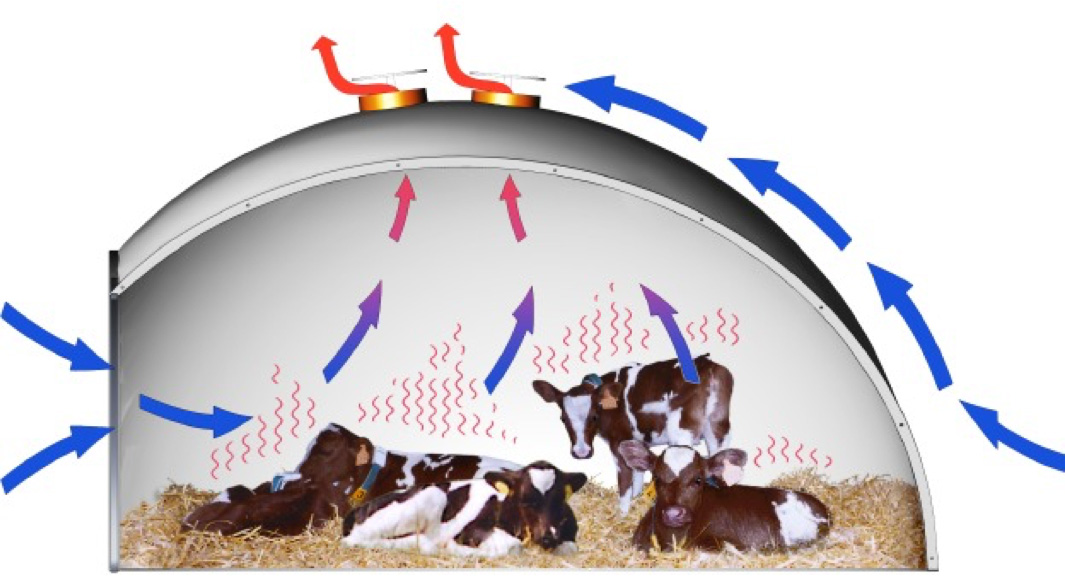 Gill Dickson
Calf & Youngstock Advisor